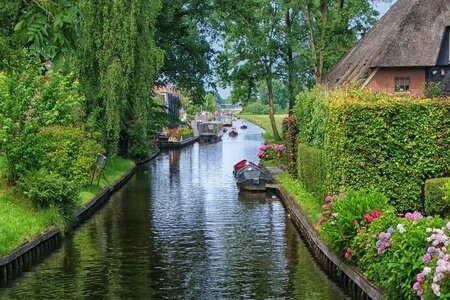 The Venice of The North
Tourism has had a relatively small influence on this old traditional town. The village of Giethoorn, still only accessible by boat (which you can rent to sail through the village), is a place commonly known as the Venice of the North or Venice of the Netherlands.
Giethoorn has over 180 bridges and is a very popular attraction. The village of only 2620 inhabitants sees between 250,000 and 300,000 tourists every year. Renting a boat can be done by yourself, or you can email us to reserve a guided boat tour.
Duration of the tour: approximately 8 hours
Price: 480 for a maximum of 8 people